Here are a few radical machines I have come across since I started riding.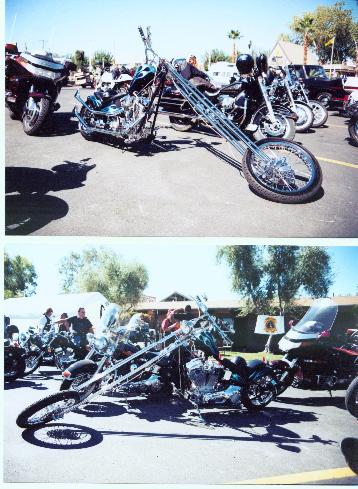 Incredible 72" Springer Chopper!
The owner of this wild thing works at Denver's Choppers. That front end truly is the eighth wonder of the world! I am going to try and contract him to build me a stock length springer front end for a VLX.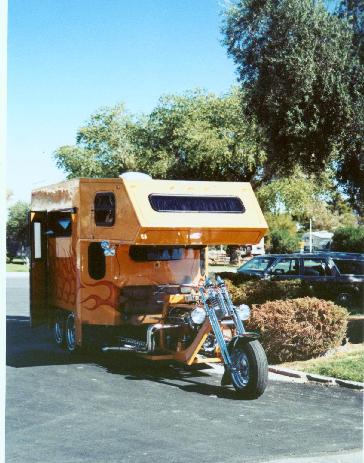 M.R.V.
It's a motorcycle... it's a recreational vehicle...Heck, I don't know what it is! All I do know is the guy must get some strange looks when being passed on the freeway...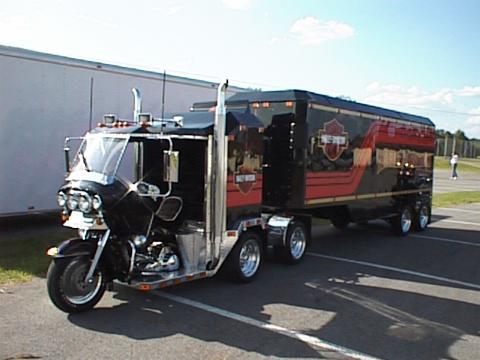 Harley Davidson Express
I really like this one! When you say "Road King," you said it all...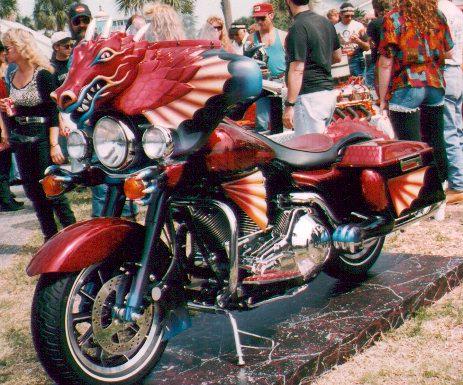 The Dragon
This Harley is currently for sale and can be found at a gallery inside the Desert Passage at the Aladdin hotel/casino. For a mere 80 grand it could be all yours!